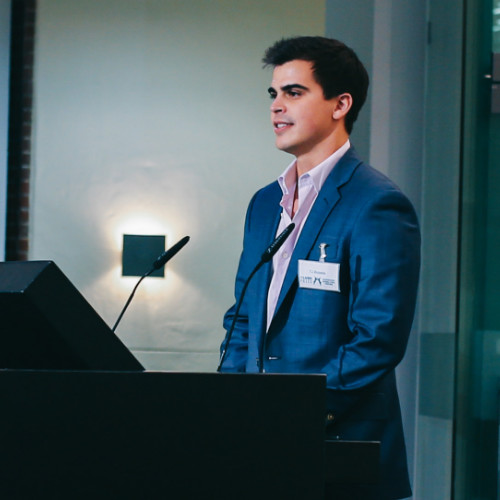 Tj Bozada
Contributor in
Emerging Technologies
TJ Bozada, is the Chief Revenue Officer of ToxTrack, Inc -- a cheminformatics company. Founded in 2016, ToxTrack's team of computational scientists has a history of developing groundbreaking machine-learning applications. ToxTrack's biggest publication to date, Machine Learning of Toxicological Big Data Enables Read-Across Structure Activity Relationships (RASAR) Outperforming Animal Test Reproducibility, was covered by Nature and Science. Since its inception, ToxTrack has been expanding its portfolio, offering new machine learning based solutions for the chemical industries. The latest, Chemchart Enterprise, combines machine learning techniques to offer a single solution for chemical data management.
As Chief Revenue Officer, Mr. Bozada manages all non-technical aspects of ToxTrack including higher level strategy, sales, and marketing activities. Mr. Bozada is also the Treasurer of the Atlantic Coast Chapter of the OpenTox Association, which seeks to promote openness and collaboration across the toxicological communities. Prior to ToxTrack, Mr. Bozada worked for a variety of machine learning startups. He received his dual Bachelors of Science degrees from The Johns Hopkins University in Biomedical Engineering and Applied Math & Statistics.
tags: Big Data Database Machine Learning
Disclaimer: All opinions, ideas, and thoughts expressed and posted by Contributors at BiopharmaTrend.com platform are their own personal points of view, and do not represent neither Contributor's employers, nor BiopharmaTrend.com.