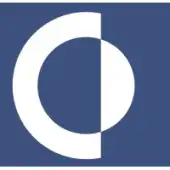 Founded
2017
Geography
United States of America based
Funding
$10 M
Totient is an AI-driven biotechnology company leveraging tertiary lymphoid structures (TLSs) to identify novel tissue-specific antigens and develop matching high-affinity antibody therapeutics. Totient reconstructs antibodies from tissues affected by autoimmunity, infections, and cancer collected from patients experiencing exceptional immune responses. Beginning with a population of over 50,000 samples, we have reconstructed antibodies against known and novel extracellular oncology targets: GAGE1, GAGE2A, ANXA1, C4BPB, IL14A, BIRC7, HCLS1, GPR83, and others undisclosed.
autoimmunity immunoinformatics
R&D Platform
Our engine uses machine learning, advanced immunoinformatics, and knowledge of the most recent research into tertiary lymphoid structures, in order to select and assemble the most potent monoclonal antibodies expressed in the tissue affected by autoimmunity, infections, and cancer.
Pipelines
No pipelines published yet
Services
No services posted yet