SEngine Precision Medicine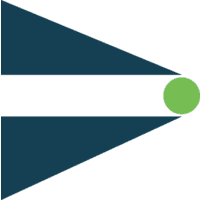 Founded
2015
Geography
United States of America based
Funding
$11.200 M
SEngine Precision Medicine has engineered an innovative approach to identify and develop the next generation of cancer targeted drugs. Built on its Founders' work of more than 25 years at the Fred Hutchinson Cancer Research Center, SEngine employs functional genomics and robotic testing of drugs in live patient organoids to match newly developed drugs to individual cancer patients. SEngine strives to fulfill the promise of personalized medicine providing cancer patients with effective, targeted, and less-toxic treatments.
genetic sequencing personalized medicine targeted therapies
Pipelines
None
Guiding drug discovery with proprietary high throughput 3D patient cell technology and genomics will drastically increase the success of novel drug candidates and directly result in faster development at reduced costs. SEngine Precision Medicine's innovative approach brings diagnostics, drug discovery and artificial intelligence together with our patient-derived 3D tumor organoids to identify translational biomarkers and develop new cancer-fighting drugs.
Taking Aim at Cancer's Vulnerabilities
SEngine's method uniquely targets currently undruggable oncogenic drivers by developing novel targeted therapies for 'synthetic lethal' vulnerabilities. A synthetic lethal target is a gene which is essential for optimal fitness of a cancer cell, but not for a normal cell, making it prime for new therapeutic solutions. Therapies targeting these specific vulnerabilities dramatically reduce toxicity, often sparing the patient harmful side effects. SEngine Precision Medicine is currently pursuing multiple targets including those that exploit vulnerabilities in the cancer-causing gene alterations in MYC, TP53 and KRAS, which are found in more than 60% of all tumors.
Services
No services posted yet