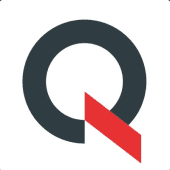 Founded
2012
Geography
United States of America based
Funding
$45.250 M
Qventus optimizes operational decisions in hospitals in real time. They use machine learning and optimization algorithms to help hospitals reduce costs, improve quality and experience of the healthcare they deliver.
Qventus is a YCombinator and StartX company working with some of the top health institutions in the country to change how healthcare is run.
automated operations hospital operations
R&D Platform
the Qventus Platform provides a comprehensive set of technologies for driving continuous operational improvement. It integrates with your existing infrastructure and provides all the technologies required to create a closed-loop system for managing operations.
Pipelines
No pipelines published yet
Services
No services posted yet