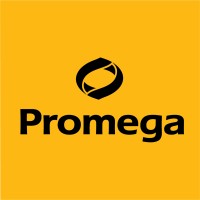 At Promega Corporation, creativity and connection drive discovery and innovation.
We celebrate scientific discovery and the creative application of science to solve problems. Interactions with our customers, partners and vendors are central to everything we do, and we value those relationships. We seek out and build connections across the globe and in our local communities because creative problem solving requires a network of diverse ideas and viewpoints.
We develop and evolve technologies and instrumentation in collaboration with scientists and researchers around the globe. From simple cloning vectors used to address fundamental questions in biology to bioluminescent assays that help us monitor food safety and water quality, we work side-by-side with our partners in academic, industrial and government institutions to bring the best minds to bear on the toughest questions.
Since 1978, we have done this all with a steadfast commitment to sustainable business models that protect our environment, inspire and develop our employees as individuals, support the wellbeing and growth of our communities, and strengthen our relationships with our customers.
With 16 branches around the world, Promega products are used by a global community of life scientists who are asking fundamental questions about biological processes as well as by scientists who are applying scientific knowledge to diagnose and treat diseases, discover new therapeutics, and use genetics and DNA testing for human identification.