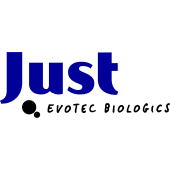 Just – Evotec Biologics is an integrated design company focused on technologies that will accelerate development of biotherapeutics and substantially reduce their manufacturing cost. Our core strengths are molecular design, process and product design and manufacturing plant design.
We believe scientific and technological innovation will catalyze expansion into new cost-sensitive markets, creating new therapeutic approaches with biologics like antibodies. Our initial product focus will leverage Just's integrated design approach, where our technology can make the greatest impact.
Working with selected partners and collaborators, Just will deliver lasting value by creating access to important biologics in a global marketplace.