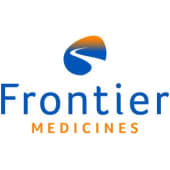 Frontier Medicines is a pre-clinical stage biopharmaceutical company developing breakthrough medicines that redefine the course of debilitating diseases.
According to the American Cancer Society, 1,762,000 new cancer cases and 607,000 deaths from cancer are expected to occur in the US in 2019. Our focus is developing treatments against important cancer-causing proteins that the biopharma industry hasn't found a way to treat (or "drug") with pharmaceutical interventions. After decades of research, this has become one of the most critical challenges in addressing human disease and advancing oncology therapy --central to the research at Frontier Medicines.
Frontier Medicines is using chemoproteomics – an innovative approach to chemically interrogate proteins in living systems – to discover and pharmacologically target new binding pockets (or "hotspots") on proteins, making them accessible to small-molecule drug discovery and development. The company's proprietary chemoproteomics platform also integrates advanced computational approaches and machine learning to further accelerate the path to drug discovery.
The Frontier Medicines Team:
Frontier Medicines believes in patients first. We value the human connection and want to understand the patients' experiences first-hand. As we develop new therapies, our scientists and researchers will stay connected with patients and physicians to try and understand their needs. Our initial focus is on cancer. Ultimately, we aim to be a leader in chemoproteomics-driven discovery across multiple pathologies to accelerate the adoption of this technology across the industry and advance development of transformative medicines.
#startups #AI #drugdiscovery