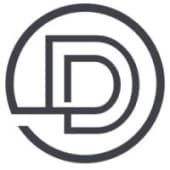 Founded
2018
Geography
United States of America based
Denovium is an artificial intelligence company pioneering novel AI methods to accelerate innovation in biopharma. Founded by genomics and computer science experts, Denovium is building an artificial intelligence engine (Denovium EngineTM) capable of interpreting disparate biological data types to answer biology's toughest questions. Denovium is partnering with leading biotech and pharma companies in specific areas of focus including gene discovery, protein engineering and genomic medicine.
Protein Engineering Biomarker discovery Gene discovery Metagenomics Deep Learning
R&D Platform
Denovium's engine is a multidimensional deep-learning model built to interpret, categorize, predict, and evolve function and behavior of proteins. The platform has been trained on more than 100 million proteins and across 700,000 descriptive protein parameters. AbSci plans to further train the engine on its proprietary internally generated multidimensional protein characterization datasets that include elements of protein functionality, expression, and manufacturability.
Pipelines
No pipelines published yet
Services
No services posted yet