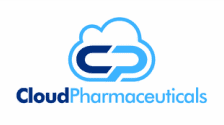 Founded
2009
Geography
United States of America based
Funding
$1.804 M
Cloud Pharmaceuticals delivers novel molecular designs of ligands to your druggable targets using our Quantum Molecular Design process deployed on cloud-based high performance computing platforms. The process is run by Cloud Pharmaceuticals' experts in a high-throughput production environment and has three components:
- An artificial Intelligence search of virtual chemical space
- Highly accurate binding affinity prediction
- Chemical property filters for drug-like properties, safety, and synthesizability
Drug Discovery Partnerships
Posts Mentioning This Company
R&D Platform
Cloud Pharmaceuticals designs new drugs and drug candidates and accelerates the development process by implementing new, innovative cloud computing technology in place of traditional methods. We manage development of multiple assets through an extensive network of partners. This reduces cost, decreases development time, and creates novel molecules with therapeutic value.
Services
No services posted yet