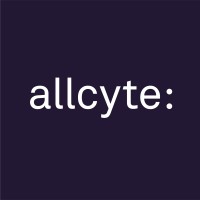 Founded
2017
Geography
Austria based
Allcyte is a biotech start-up focused on precision medicine and drug development in a patient-centric way using high-content imaging and AI. Allcyte is now be part of Exscientia
health diagnostics
R&D Platform
With our Pharmacoscopy® platform, we generate actionable insights into the functional activity of drugs and drug candidates directly in viable, primary tissue samples of human cancer patients at the single cell level.
Leverage Pharmacoscopy® to enhance the patient relevance of drug discovery and preclinical research across all R&D phases to ultimately increase the chances of success in clinical development.
Learn how Pharmacoscopy® can be used to improve patient response through ex vivo drug screening in primary tumour tissues. Explore big data applications that can drive genetic biomarker and target discovery in oncology.
Pipelines
No pipelines published yet
Services
No services posted yet