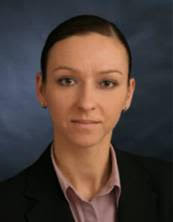 The application of artificial intelligence (AI) in the pharmaceutical industry has become a long-term strategic priority for most companies. However, the efficiency of this endeavor depends greatly on the availability of large volumes of properly curated quality data, which is not always the case.
While pharma organizations generate huge volumes of data across all stages of drug discovery, development, and commercialization, not all types of data are equally useful for building efficient machine learning (ML) pipelines. For instance, it is relatively easier to apply AI-tech to consumer-related business processes, where lots of well-understood and properly labeled data is available, than it is for basic research tasks, where data is complex, often poorly labeled and extremely domain-specific.
The above situation leads to a faster pace of progress with AI application in such areas as financial analysis, consumer-behavior prediction, patient classification, marketing, and so on.
One of the important hurdles that pharma companies are trying to solve using AI tech is brand management. Indeed, understanding peculiar features of various patient categories, their purchasing behaviors, reactions to different products, revealing possible risks and side-effects for each class -- those things become essential for pharma companies to be able to develop and implement truly patient-centric brand management strategies. Luckily, this is one of the most fruitful areas for the application of machine learning (especially deep learning) models.
To get a better understanding of how it can be done, I have asked several questions to Agnieszka Wolk, Senior Director, Data Science, IQVIA, who recently presented this topic at the PMSA 2019 European Summit in Basel, Switzerland. .