The Landscape of Cancer Vaccines and Research Platforms: The Cutting Edge
During this 1-day event, November 23, speakers from Deep Pharma Intelligence will share their findings from a unique market study revealing R&D platforms for developing therapeutic cancer vaccines, the key players in each category, the science behind the development, and case studies illustrating opportunities and challenges of each research strategy.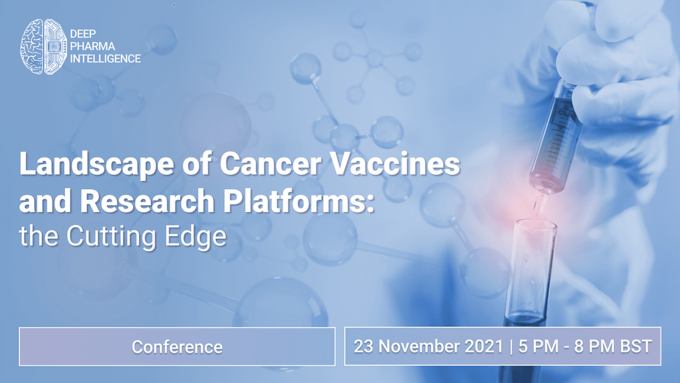 Speakers will present categorization of the 5 platforms -- including relatively mainstream strategies -- Neoantigen Platform, Tumor-associated Antigens Platform, Cellular Platform, and Oncolytic Viruses Platform -- and the latest breakthrough and a potentially disruptive research strategy -- Antigenic Essence Platform.
The webinar will host research and business presentations from the Deep Pharma Intelligence team and guest speaker presentations by invited industry experts.