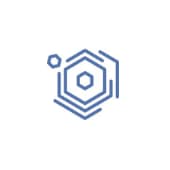 Founded
2017
Geography
United States of America based
Funding
$12 M
Intelligencia.ai uses Artificial Intelligence to de-risk drug development. Our platform focuses on estimating the risk of clinical trials, and interpreting the multitude of factors that contribute to that risk. We therefore aim to bridge the gap between innovation and risk reduction, with the ultimate goal of bringing novel therapies to patients faster.
Our interdisciplinary team of software engineers, AI practitioners, scientists, and drug developers brings together and interprets disparate data across the life sciences industry. Our platform offers a suite of functionalities that provide unprecedented data clarity and Machine-Learning fueled predictions to enable critical decision making.
R&D Platform
Based on a unique wealth of proprietary and expertly curated data, Intelligencia has been pioneering the use of Machine Learning algorithms to assess, quantify, and reduce the risk of clinical development.
Pipelines
No pipelines published yet
Services
No services posted yet